Whitetail Deer For Sale

As a TC1, Transfer Category 1 ranch permitted through the Texas Parks and Wildlife Department (TPWD), we, at Whitetail Deer of Texas, are able to move deer within the State of Texas with the least restrictions allowed. 
For a release site or a hunting site, this means that you are not required to test any harvested animals...the required testing for CWD has already been done at our ranch and has met all requirements of the state. Our TC1 status is a huge benefit to Class 1 release sites in that zero testing is now required of Class 1 sites!

Whitetail Deer of Texas can provide you with a wide array of whitetail deer for sale in order to improve the genetics of deer on your ranch. Each year, on a limited basis, we have various deer available including: breeder bucks, stocker bucks, open or bred does and fawns.
Our genetics are among the very top in Texas. The bloodlines come from Paco/Moczygemba, Robert Williams and Henry Woodard. Various deer pedigrees include: 20-28, Daggertine, Dagger Drop, Bambi Longhorn, Gladiator, Gladiator II, Secret Weapon, Paco, Buddy, Redoy Bill, and Bodacious just to name a few.
---
Stocker Bucks - Available in March or August/September

Each year, we offer stocker bucks for purchase.  Stocker bucks can be sold as a package or based on the buck's individual Boone and Crockett score.
Individual photos of the current bucks for sale can be emailed out each year in late July.  Please call 254.865.8787 to request photos and prices.

Three Year Old Bucks for Sale

---
DOES - Available bred does in Feb/March or open does in Sept/Oct.
Pricing for does is based on the individual doe's pedigree and on the buck to whom the doe is bred, if it is a bred doe.
Each summer, we compile a list of does which will be sold during the coming year. During August and September, clients can purchase does as open does (for fall delivery) and/or select breeding options for live breeding or AI work (for spring delivery).  In late September, does are placed in specific pens for breeding purposes.  Does purchased after this time are sold exposed to the buck that we have selected for breeding purposes.

Please call 254.865.8787 to request to have a copy of the current doe list emailed to you.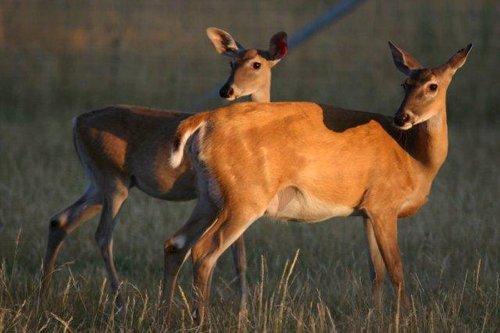 Bred Does in Spring
---
At Whitetail Deer of Texas, we are passionate about our desire to help you improve your whitetail deer genetics, and we would love the opportunity to discuss your deer plans and herd aspirations.
No matter how you are conducting your search on the internet...whether you are looking for: deer, does, a buck, bucks, big bucks, young bucks, trophy bucks, trophy deer, whitetail, white tail or whitetail bucks - don't get bogged down, we will help you find what you need.
Please contact us at (254) 865-8787 to discuss deer that are available for sale.
---
---
Bucks Sold in the Past

In order to give you an look at bucks which we have raised at Whitetail Deer of Texas, pictured below are some of the bucks that we have sold in the past.  Many thanks to the various ranches for their purchases!

Texas Legends - Sold to Shipp Ranch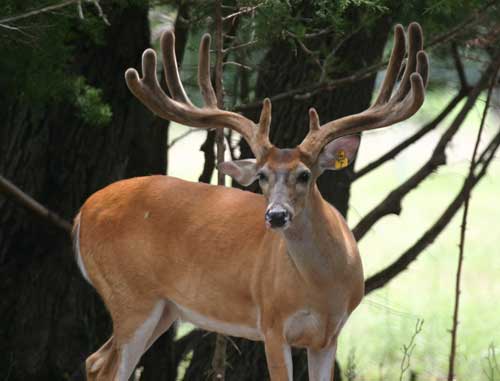 Texas Legends - Sold to Shipp Ranch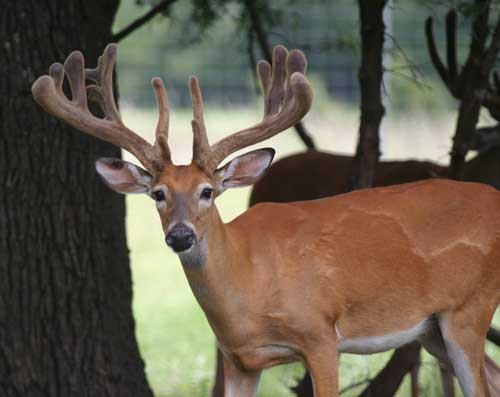 Texas Sombrero - Sold to Shipp Ranch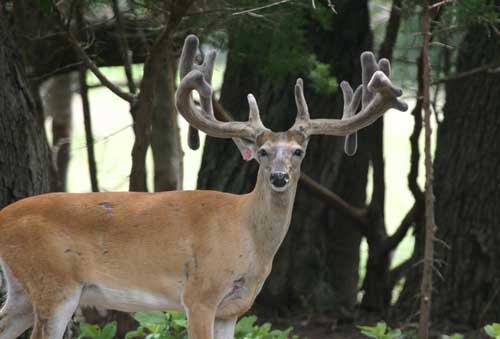 Texas Cattle - Sold to Shipp Ranch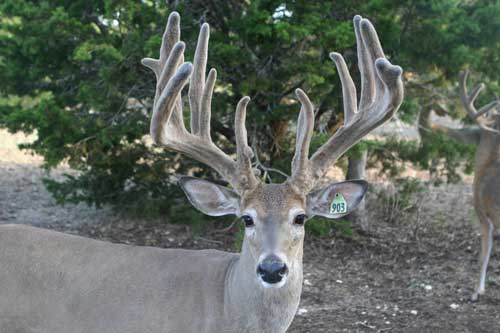 Texas Green 907 - Sold to Shipp Ranch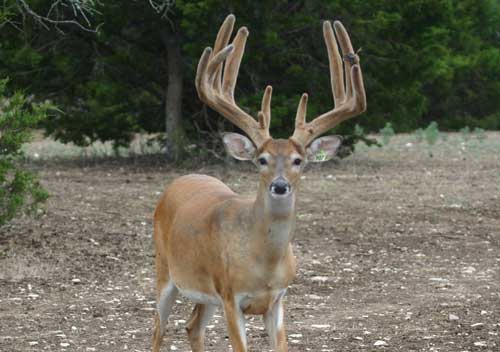 Texas Regal - Sold to Shipp Ranch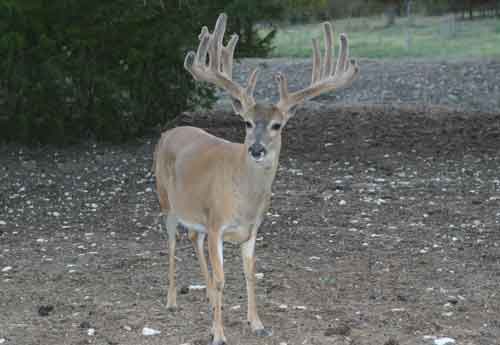 Texas Pink 005 @ 2 - Sold to Tolson Ranch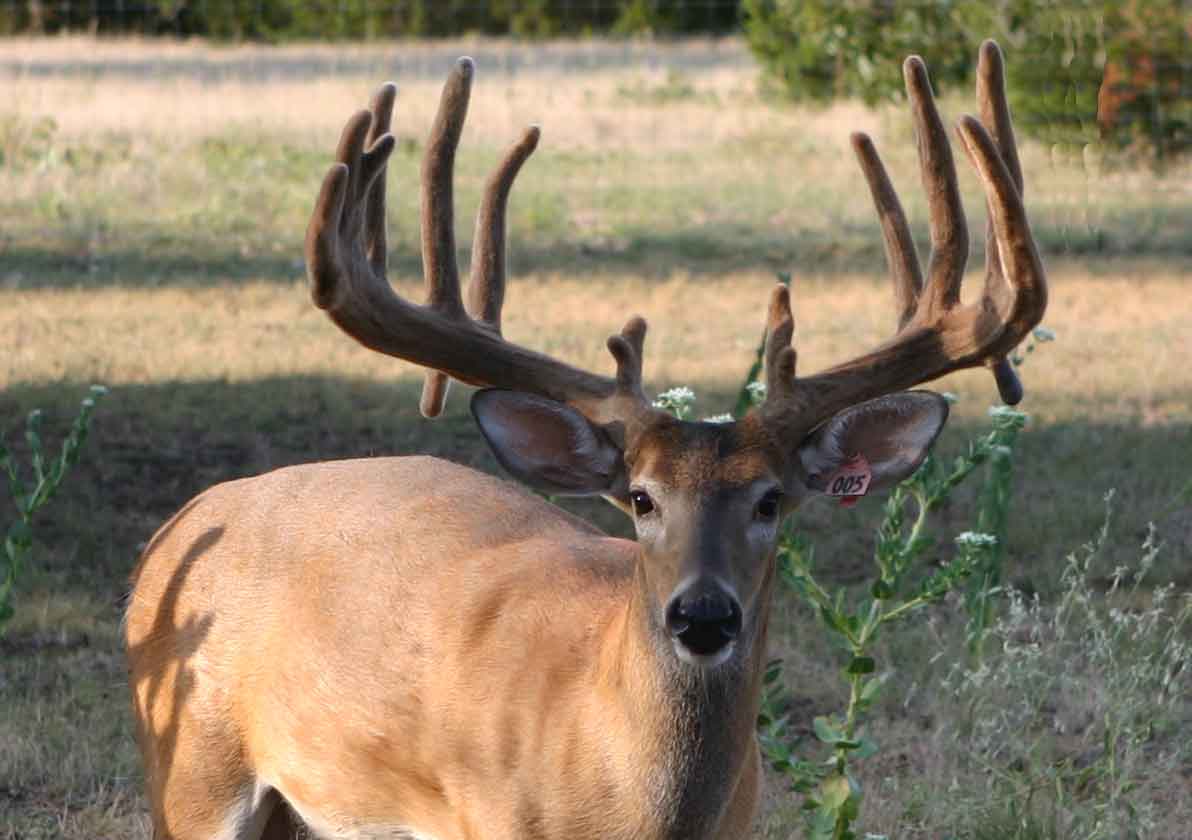 Texas Pink 023 @ 3 - Sold to Shipp Ranch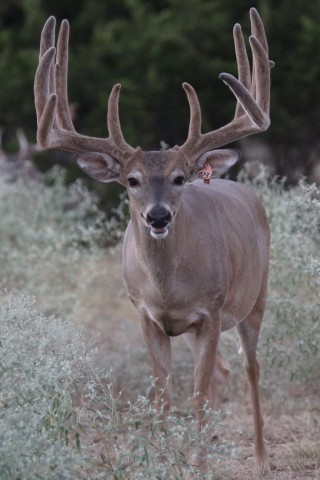 Texas Pink 025 @ 3 - Sold to Shipp Ranch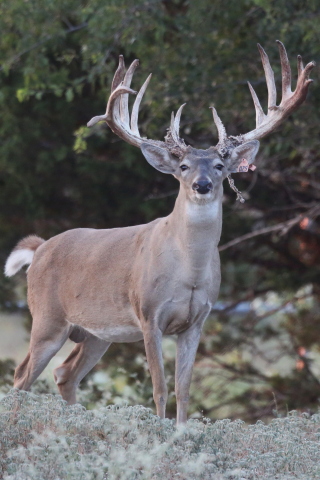 Texas Blue 109 @ 3 - Sold to Tolson Ranch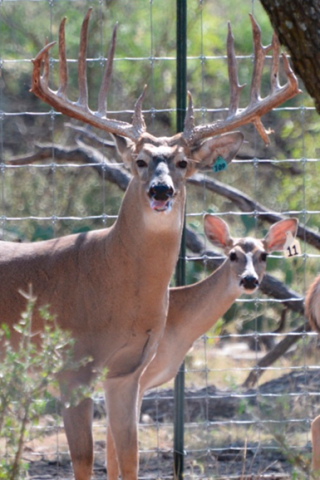 Texas Blue 125 @ 3 - Sold to Ford Ranch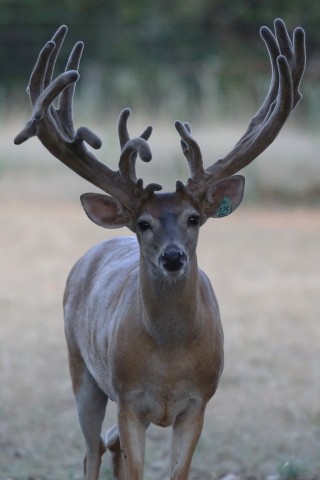 Texas Blue 145 @ 3 - Sold to Hickory Knoll Ranch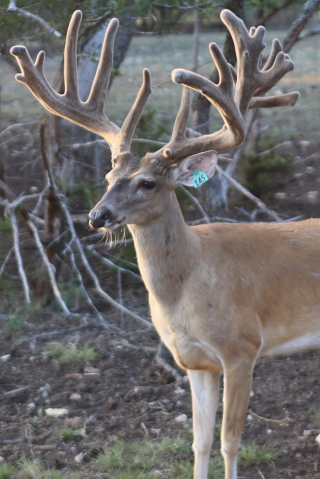 Texas Blue 147 @ 3 - Sold to Ford Ranch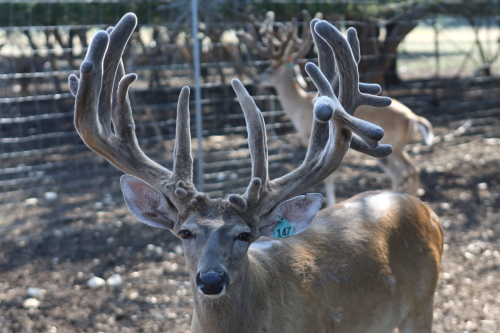 Texas Bodacious Select @ 5 - Sold to Three Cross Whitetails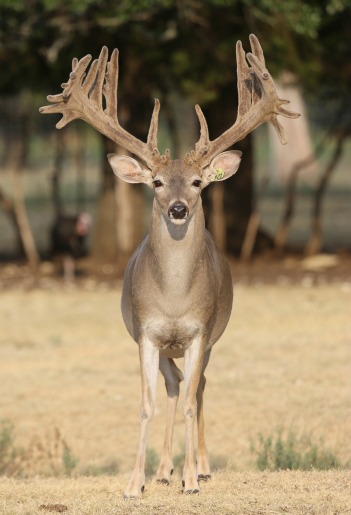 Texas Frontier @ 3 - Sold to Cressent Ranch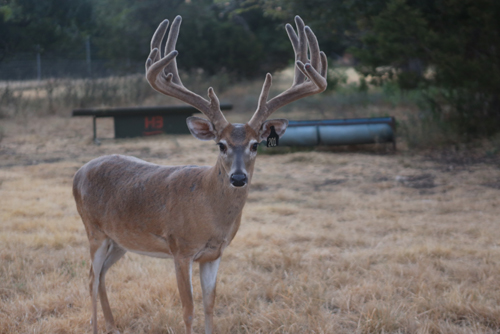 Texas Boss @ 3 - Sold to Crooked Tree Ranch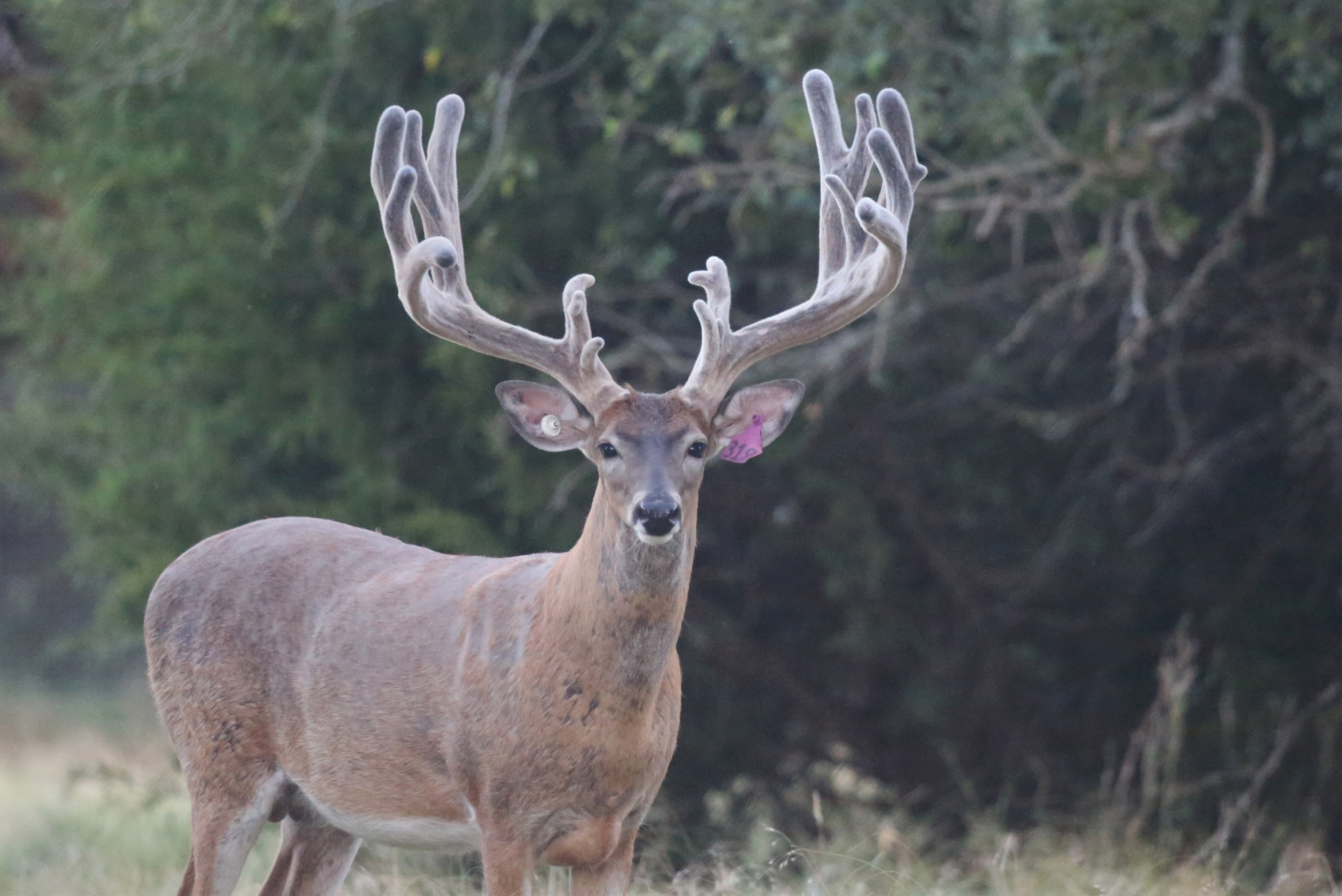 Return from Deer For Sale to Whitetail Deer of Texas home page