Our Deer Facility
Our new state-of-the-art deer facility allows us to easily work and handle our deer when needed.  The facility is used for a variety of specific reasons throughout the year - including separating fawns, vaccinating the herd, and (AI) artificially inseminating our does.
The hallway of the facility is utilized during the summer months as a passway from a covered feeding station to an outside play area in order to permit the fawns to easily acclimate to the building.
The facility which is 50' x 80' has three-fourths of the building devoted to the working barn and one-fourth of the building is dedicated to office area.  The office kitchen is for preparation of milk used in bottle-raising fawns.  AI work on does and semen collection of bucks may occur in either the office or the barn.
We are extremely pleased with the Priefert Deer Chute which we chose to utilized in our facility.  The four piece unit from Priefert is actually the first complete four piece unit produced and sold through Priefert Backwood Bloodline Wildlife Equipment.

Below are photos of the our completed facility, as well as photos taken during construction of the facility in 2012.
The front of our deer facility under a gorgeous rainbow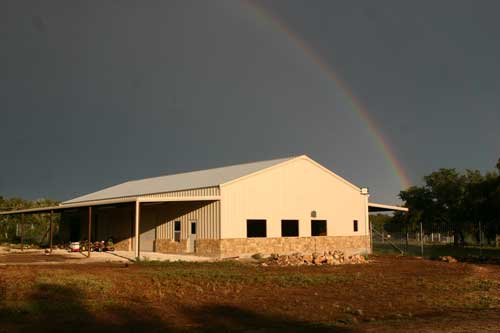 Inside the facility - holding rooms against the wall working boxes in black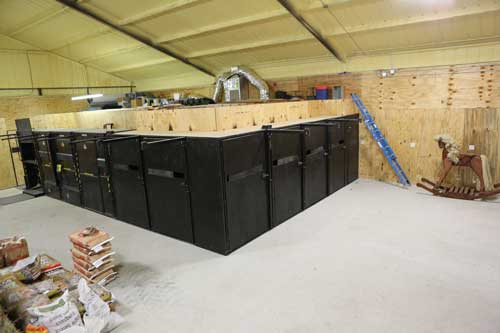 Priefert Deer Chute

Access to backside of Priefert boxes, as well as two holding rooms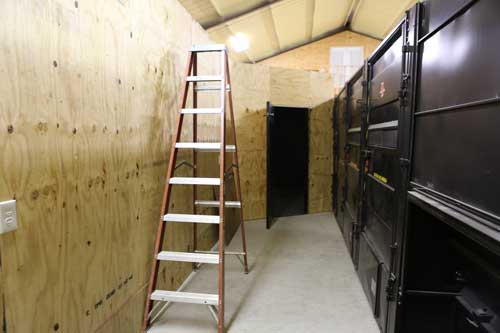 Hallway with pushwall at the end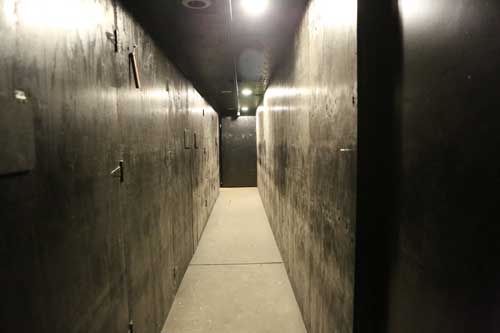 Inside of Holding Room One

View from storage room above office looking down on deer boxes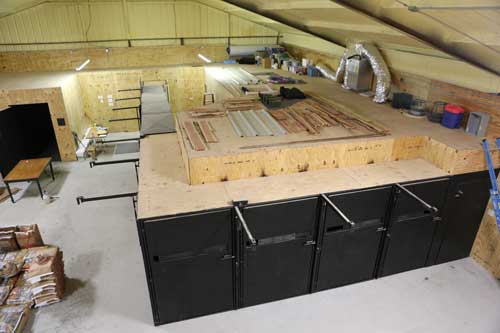 The office which adjoins the working deer barn

Back of deer facility

Cover shed used in summer for bottle-raising fawns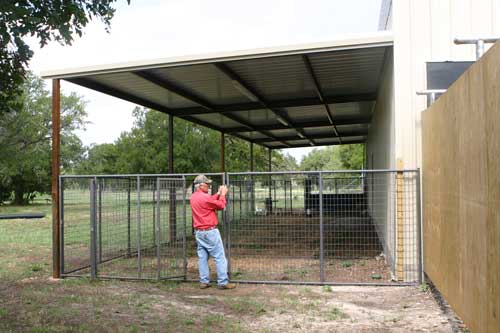 Bottle-raised fawns walking through facility hallway to play area

Bottle-raised fawns in outside play area having just exited facility

Fawns exiting the building through a guillotine door to the alleyway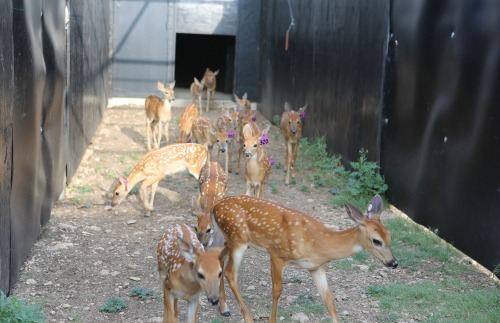 Bottle-raised fawns in the alleyway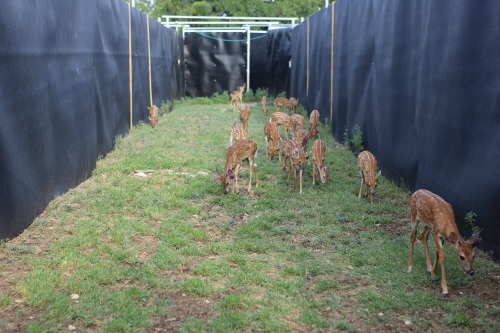 Bottle-raised fawns entering the funnel

Half-acre pen enclosed in black plastic, used to move deer into facility

---
---
Below are pictures taken during the construction of our deer facility.

---
---
Facility location staked out near deer pens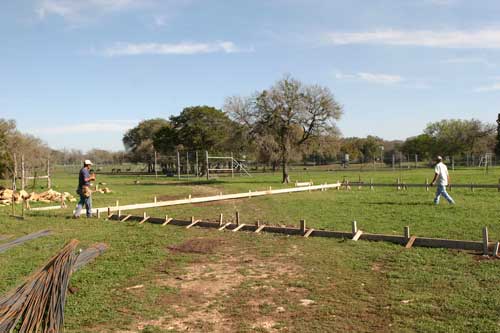 Concrete pour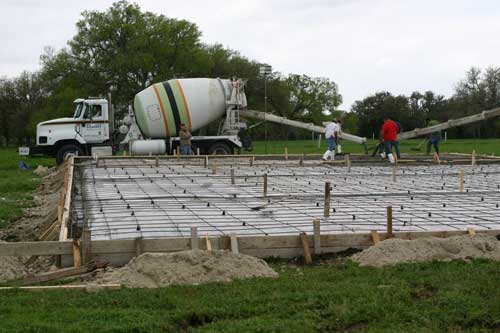 I-Beams constructed

Shell goes up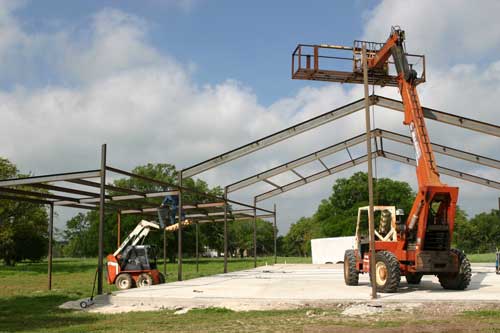 Shell nears completion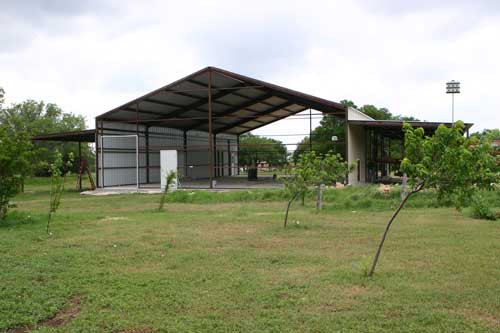 Shell complete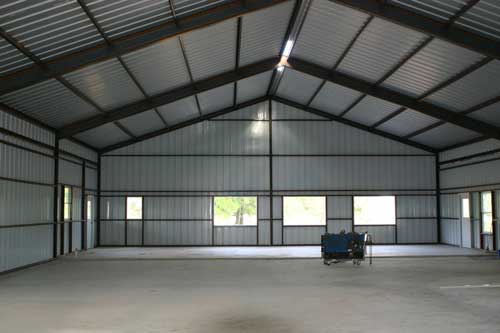 Mike Ford delivers Priefert Deer Chute

Construction of hallways and holding boxes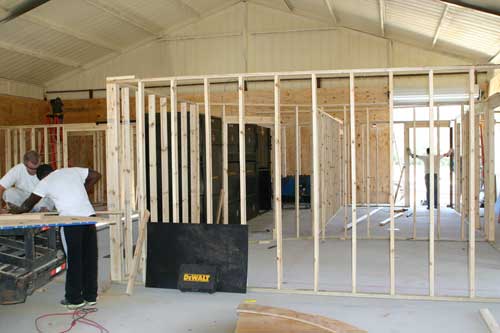 Round-about at deer entry point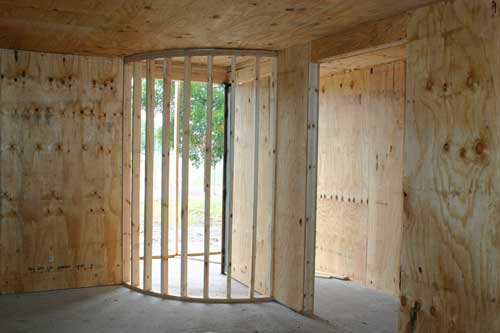 Holding rooms built around Priefert Deer Chute

Construction of additional boxes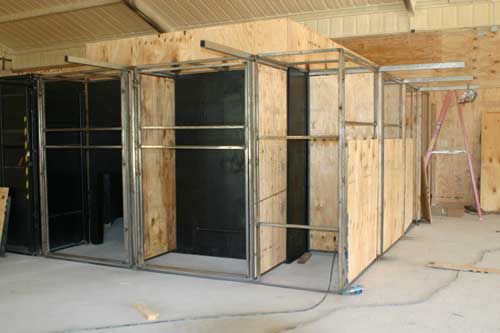 All boxes complete - 4 Priefert and 6 built on-site

Wall between office and barn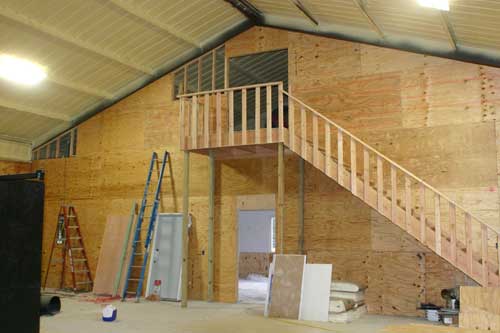 Cabinetry in office being installed

Cedar boards utilized in office area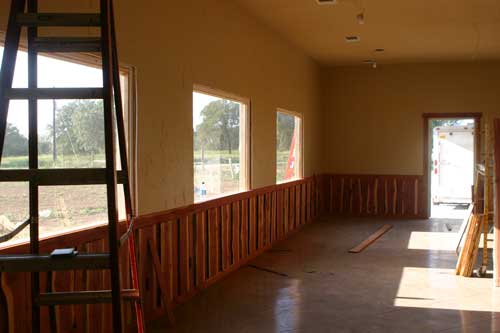 Outside alleyway from pens to facility being built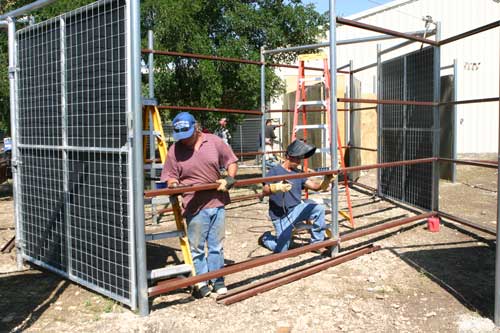 Man door on left / Deer entry on right through guillotine door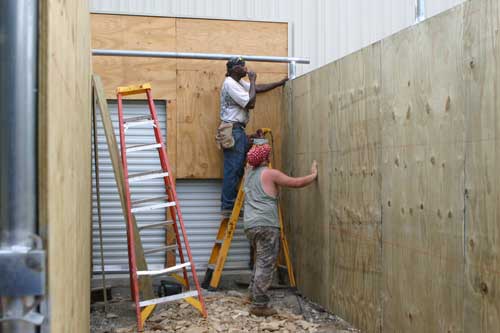 For those who are considering building a deer facility and/or for those who are interested in purchasing a Priefert Deer Chute, you are welcome to tour our operation. 
Prior to beginning construction, we toured quite a few facilities around the state.  We think that it is important to gather various ideas, and to design a building to fit your particular needs. 
We are happy to have visitors tour our building.  Just give us a call at 254.865.8787 to arrange a time to visit.

Return from Fawn to Whitetail Deer of Texas home page