Meet Those of Us at
Whitetail Deer of Texas
Whitetail Deer of Texas is a family owned deer breeding operation which specializes in providing some of the top deer genetics in the state. Our deer breeding facilities are operated with love and care by husband and wife, Jim Taylor and Judy Logan.
Jim, a retired educator, coached varsity football for thirty years in various districts throughout the state. In his later years as an educator, Jim served in the capacity of assistant superintendent working with special projects, including overseeing the construction of new schools. Having been raised in the country, Jim has always had a love for the outdoors. Once an avid hunter, Jim now enjoys raising deer and helping others who wish to improve their deer herds through great genetics.
Over sixty-five years ago, as a three year old, Jim bottle-raised his first fawns.  He has great memories of that experience! Be sure to view pictures of Jim and his fawns of 1950.


Judy also worked in several Texas districts and retired from education after thirty years. While working at both the central office and campus levels, the majority of her service was at the secondary level working as high school principal and middle school principal.  Today, Judy treasures the country life, and looks forward to feeding and caring for the deer on a daily basis.
Kurt Pittman serves as the ranch manager at Whitetail Deer of Texas.  We are so very, very fortunate to have Kurt as our lead team member!!!   An electrician and fireman by profession, Kurt serves as captain of his fire station in Killeen, Texas. When not at the fire station, he can be found at the ranch taking care of the deer and all ranch needs...our operation would not be the same with him!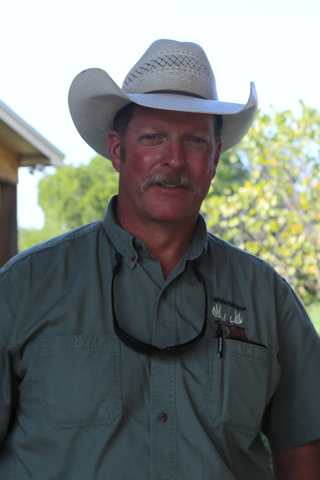 Other family members, including the grandkids, also enjoy being actively involved with day-to-day deer needs whenever possible.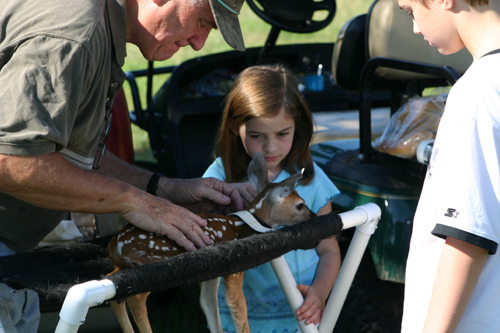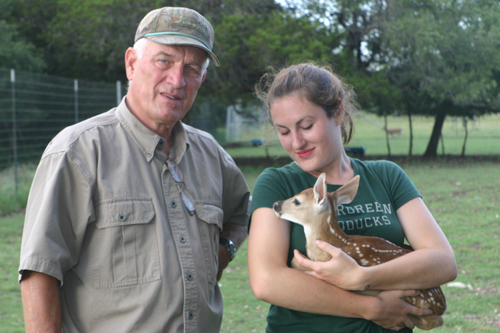 Our Lucky Day
We are often asked how we first got started in the deer business - some would say it was coincidental, others would say it was a stroke of luck. In either case, we are glad we decided to attend the San Antonio Rodeo and Livestock Show one day many years ago to see Brad Paisley perform.
We happened to run into some of the Moczygemba family of Paco Deer Co. Inc. In his early coaching days, Jim had been the head football coach at Falls City High School, and had coached the older Moczygemba sons. The eldest son was proudly wearing his TDA cap in San Antonio that evening. A long conversation ensued ... we learned of their buck Paco having been named TDA's first-ever Grand Champion.
After visiting at the Moczygemba's ranch several times during the next year, we decide to take the first step. That was many fawn crops ago. We have continued to learn a lot about the deer industry, and as we look back we are sure glad we elected to go to the rodeo that year!