TC 1 and Certified Herd

Whitetail Deer For Sale

---
Bred Does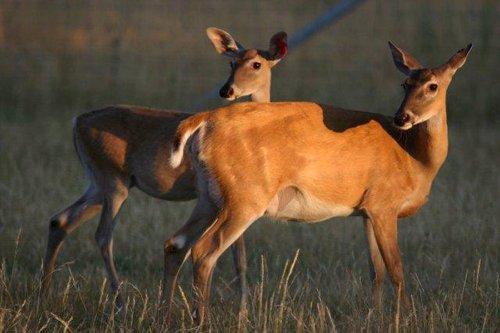 Pricing for our bred does ranges from $2,500 to $5,000 and is based on the individual doe's lineage and breeding.  We have both live-bred or AI-ed does available. 
The majority of our does were AI-ed by Dr. Gourley on November 4th. Does were AI-ed with male-sexed semen or conventional semen.
Orders are being taken now and does will be ready for pick-up or delivery in late February or early March.
If you are interested in purchasing does, please call 254.865.8787 and we will email a list of sale does to you. 
---
Stocker Bucks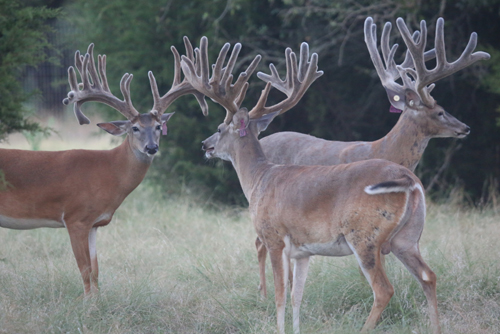 Each year, we offer stocker bucks for purchase.  Stocker bucks can be sold as a package (five or more), or based on the buck's individual Boone and Crockett score.
Bucks are sold twice a year - in the spring based on last year's antlers and photos; or in late summer based on actual antler growth for the year.
---
At Whitetail Deer of Texas, we are passionate about our desire to help you improve your whitetail deer genetics, and we would love the opportunity to discuss your deer plans and herd aspirations.
Please contact us at (254) 865-8787 to discuss deer that are available for sale.
---
Bucks Sold in the Past

In order to give you an look at bucks which we have raised at Whitetail Deer of Texas, pictured below are some of the bucks that we have sold in the past.  Many thanks to the various ranches for their purchases!

Texas Legends - Sold to Shipp Ranch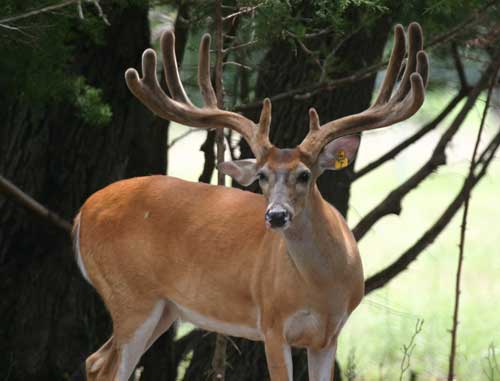 Texas Legends - Sold to Shipp Ranch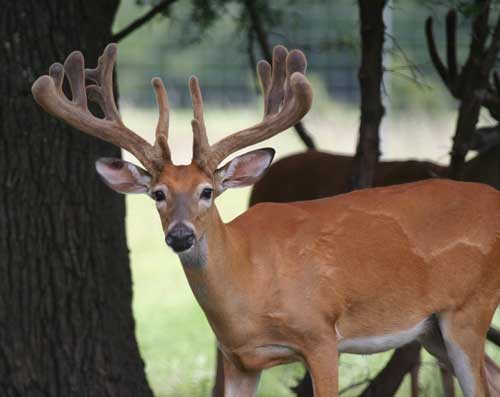 Texas Sombrero - Sold to Shipp Ranch

Texas Cattle - Sold to Shipp Ranch

Texas Green 907 - Sold to Shipp Ranch

Texas Regal - Sold to Shipp Ranch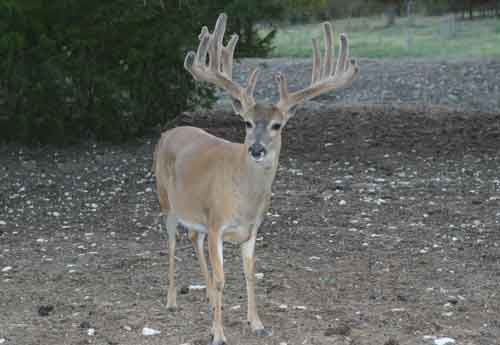 Texas Pink 005 @ 2 - Sold to Tolson Ranch

Texas Pink 023 @ 3 - Sold to Shipp Ranch
Texas Pink 025 @ 3 - Sold to Shipp Ranch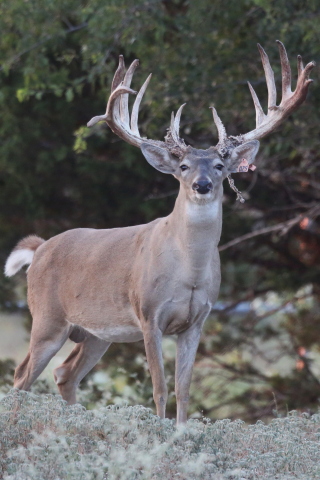 Texas Blue 109 @ 3 - Sold to Tolson Ranch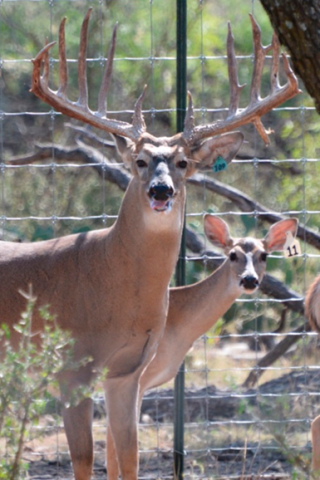 Texas Blue 125 @ 3 - Sold to Ford Ranch

Texas Blue 145 @ 3 - Sold to Hickory Knoll Ranch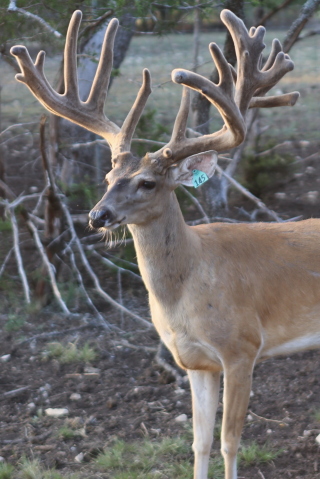 Texas Blue 147 @ 3 - Sold to Ford Ranch
Texas Bodacious Select @ 5 - Sold to Three Cross Whitetails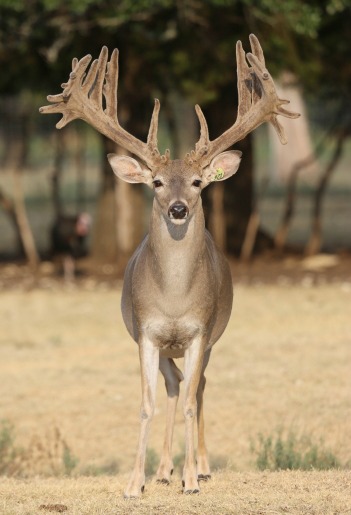 Texas Frontier @ 3 - Sold to Cressent Ranch

Texas Boss @ 3 - Sold to Crooked Tree Ranch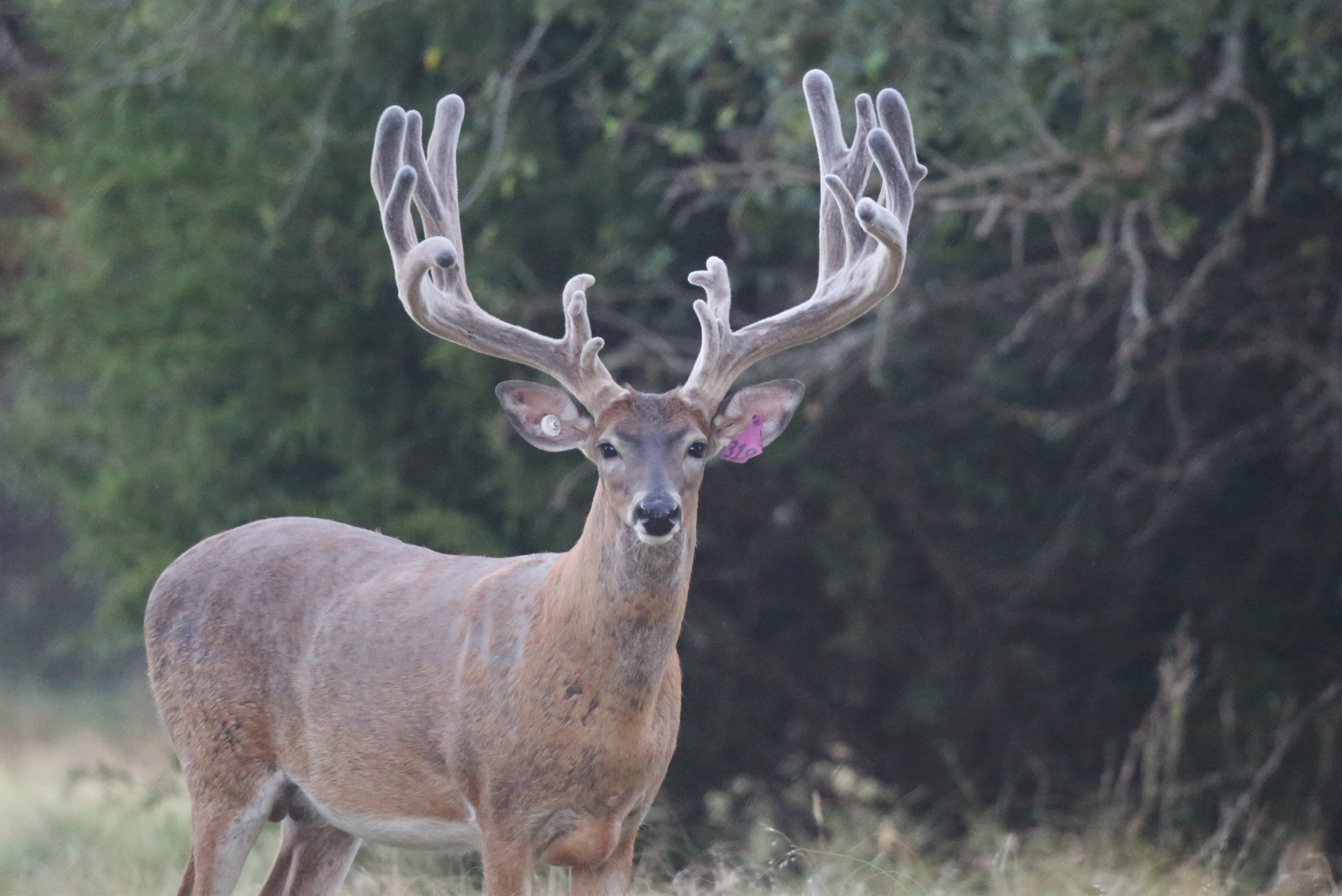 Return from Deer For Sale to Whitetail Deer of Texas home page